The Arman brothers are back and breaking down the Sunday night battle to kickoff the Green Bay Packers' 100th season in the National Football League against the Chicago Bears. Give us your perspective in the comments!
1. Grade the off season moves, including the draft on a scale of A-F
Offseason grade: A-
Adam:
How can you not love the Packers getting one of the top players on their draft board, at the biggest position of need, all while moving back and acquiring a 2019 1st round pick? Louisville CB Jaire Alexander has flashed in the preseason with an INT and rookie GM Gutekunst doubled down with DB Josh Jackson in the second round. Hopefully it's a good sign that all three WRs drafted made the 53-man roster, thus filling the void of Jordy Nelson's departure. Speaking of the fan favorite, it certainly hurts to see him go, but when you think about the big picture and realize that the cap savings from cutting Nelson coincides down to the penny the signings of Muhammad Wilkerson to bolster a subpar 2017 defensive line and one of the most athletic tight ends in recent history in Jimmy Graham, it's hard to argue the net positive.
The only critiques of the offseason moves would be not addressing OLB which has a lack of depth considering the often injured Clay Matthews and Nick Perry and what if any depth exists on the offensive line. Lastly, let's not forget the assumed upgrade at defensive coordinate with the acquisition of Mike Pettine. It was Dom's time to go and all indications are that players have responded well the simplistic, aggressive coaching style the former Browns head coach brings.
Shane:
Offseason grade: B+
For a first year GM, Guty did a pretty damn good offseason, but it could have been better. Adding depth at defensive line follows the Minnesota mantra of locking down the run and getting pressure upfront to relieve pressure on the secondary. Speaking of the defensive backfield, Guty doubled-down on CBs by taking two speedy studs with the Packers top picks in Alexander and Jackson. One will have to play at an elite level for the Packers to contend for a Super Bowl.
Still, the Packers will struggle to cover the middle of the field, RBs out of the backfield and ultimately will be hard-pressed to finish in the top half of the league in overall points and yards allowed. Too young, too thin at LB and not enough juice to disrupt opposing QBs.
Mitch: Offseason grade: B+
I love the acquisitions of Muhammed Wilkerson and Jimmy Graham. Bolsters defensive line and gives Rodgers one of the best red zone threats in football. The draft was solid, I'd also give it a B+ getting Josh Jackson in the 2nd round was one of the steals of the draft, considering he was thought to be highly coveted in the first.
2. Biggest concern about the Packers roster going into week one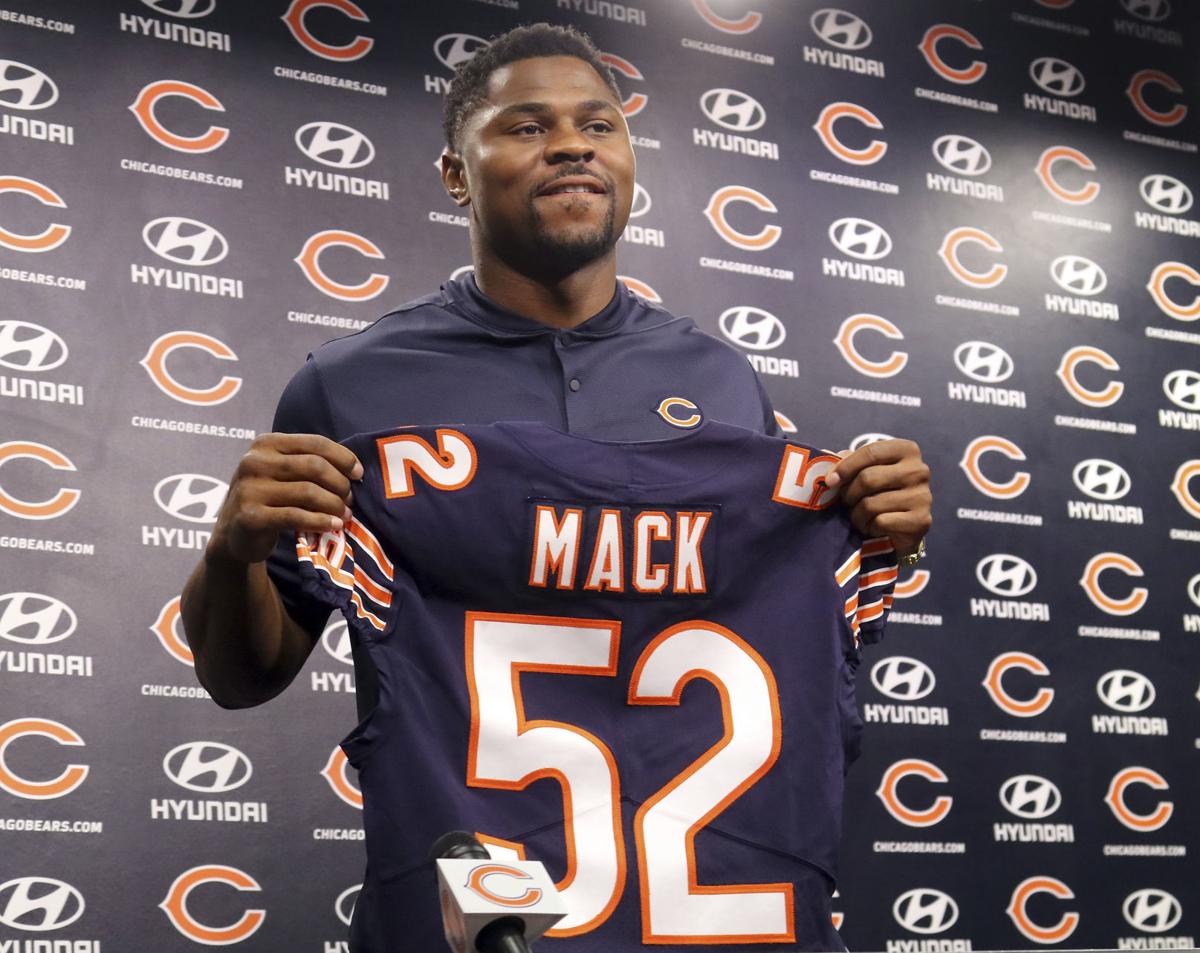 Adam:
Before last Saturday I would have said special teams. It's typical to see sloppy play and penalties from special teams in the preseason, but consider this...the Packers have a rookie punter saddled with replacing Justin Vogel who set the franchise record for punting average last season...no pressure, kid. Punt and kick returns have been a revolving door in preseason, experimenting from Trevor Davis who the Pack was rumored to be shopping for trade, Quentin Rollins who is now on IR and rookie Jaire Alexander. As of Saturday September 1, my biggest concern became blocking Khali Mack with our starting RT who has played 11 live snaps since tearing his ACL 10 months ago. To all my fans out there thank you for the support as I myself am a fresh 6 weeks out of ACL reconstruction. No cake walk or in my case limp, can't imagine the prospect of being 320 lbs and shaking the rust off against the premier pass rusher in the NFL. You got this Bulaga!
Shane: Overall inexperience across the defense. Super young cornerbacks, combined with lack of ILBs depth, plus an under-performing Ha-Ha Clinton Dix and young Kentrell Brice on the backend, how will the unit gel and can a core group stay healthy. I believe in the talent drafted by the Packers brass, but the only way it will pay off is to stay relatively healthy. Even then, what's the ceiling on this defense? Doesn't need to be high to win it all, but it needs to be top-15.
Mitch: My biggest concern for our roster is our linebacking core (both health and experience). Can Clay Matthews and Nick Perry stay healthy for a full 16 games? Who will step up in Jake Ryan's absence? Will a youngster step up and help the pass rush? Missing out on Khalil Mack (despite the HIGH price tag) will leave me wondering if the Packers did enough in the offseason to build a Super Bowl contending roster, especially in a loaded NFC conference.
3. Player of the game Sunday night and score prediction
Adam: I have to go offensive and defensive MVPs. Sorry big brother still gets to make the rules.
Offense- Jamaal Williams understands the magnitude of his opportunity with Aaron Jones serving a 2-game suspension and Williams has all the tools to stay on the field for all 3 downs rushing, receiving and pass blocking. Arod is gonna be Arod, but I predict Jamaal Williams combines for 120 yards from scrimmage and 2 TDs, as the Packers remind the Bears who their daddy is by controlling the tempo and overpowering them in the trenches.
Defense- Clay Matthews gets loose with Pettine's scheme providing him some 1-on-1 matches and occasional A-gap blitz. Jaire Alexander collects a pick for good measure. Packers 27-17
Shane:
Jimmy Graham proves his value immediately, catching 6 for 87 and a TD in a slugfest that sees Rodgers frequently under pressure and a stalling Green Bay run game. Davante Adams is a close second here, but Graham will prove a safety net that is an obvious game-changer when Rodgers needs it most. Chicago racks up yardage, but is unable to convert in the red zone, Trubisky turns it over twice in a
Packers 28-20 victory.
Mitch: Player of the game Sunday will be Aaron Rodgers. He throws for 275 yards and three touchdowns in a statement, regular season return win to open the season 1-0. 31-21 Green Bay.